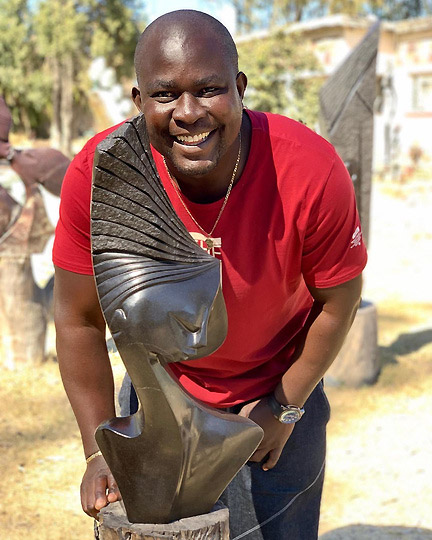 Lovemore Bonjisi comes from a family of some of Zimbabwe's most celebrated sculptors.
His older brother, Lameck Bonjisi was an exceptional artist who mentored Lovemore, the other brothers, and many other prominent artists in Zimbabwe. Lovemore is the youngest of the family and is noted to be the most dynamic. His art is mostly made of sharp edges and feminine figures. They are often dazzling feminine wavy spirit like beings that could essentially be interpreted to be spirits carved into stone sculptures.
He has been called the Michelangelo of Africa by some. Lovemore believes sculptures already exist in the rock and it is the artist's task to
reveal the sculpture within. The relationship between the artist and stone unveils true beauty. His sculptures could be referred to as elegant, alluring, ravishing or stunning. His sculptures are definitely fashioned to be amongst the top pieces in any collection.