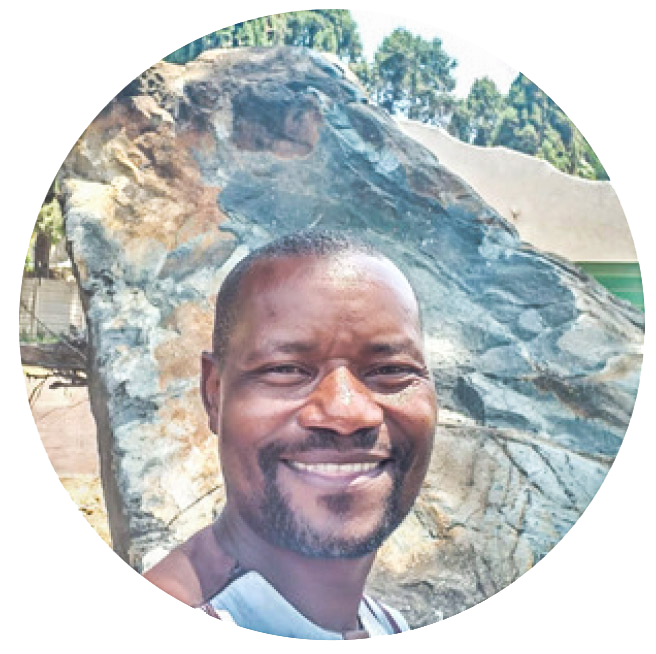 Euwitt is the son of Claude Nyanhongo, one of the prominent pioneers of Shona sculptures. He comes from a line of sculptors who believe in the spirituality of Nyanga Mountains. Many of his pieces are carved from Nyanga Stone.
Nyanga Mountains are often spoken of as sacred spaces where failure to obey or appease the territorial spirits in these mountains has been noted to result in disappearances of people and objects.
The local people of Nyanga encourage anyone who comes in contact with the mountains to observe the sacred spirits in
the mountains by not disturbing any of the vegetation and animals.
Euwitt was born and raised in this area and carves many of his pieces in the mountains. He believes that the mountains give him visions of how the stone is to be sculptured. His sculptures are often about showing the integration of human beings, animals and nature.